J103:
THE AFTERNOON SHOW WITH BRAD!
January 6th 2014
5 New Years Resolutions Every Mom Should Make
http://thestir.cafemom.com/healthy_living/148761/5_new_years_resolutions_every
December 24th 2014
Did you ever grab an ornament out of the box and it took you back to a special place and time.... for me when i'm decorating the tree i always get a grin on my face when I pull out the bonfire ornament... it looks like a pyramid made out of logs with a fire in the middle.... I have a picture of the ornament of my scholar brad web page at j103.com and it brings me back to the time i worked radio in Baton Rouge and on Christmas eve I grabbed the station van grabbed my friends and some Christmas cd's and experienced a cajun Christmas... where all along the Mississippi river giant 30 ft bonfires light the way to New Orleans for papa noel...
November 20th 2014
do you do something else than turkey for thanksgiving? Beth makes this killer chicken where the meat just slides off the bone as it's marinated in maple syrup... and then marshmallows without the sweet potatoes... well that the way i eat them....
here is the recipe:
http://www.skinnytaste.com/2014/10/crock-pot-maple-dijon-chicken-drumsticks.html
November 11th 2014

If you served to defend this great country -- then you deserve to enjoy the fruits of your labor! Here is a site that will direct you to free meals, haircuts and other free services! Thank you for your service!
http://themilitarywallet.com/veterans-day-free-meals-and-discounts/
Nov 6th 2014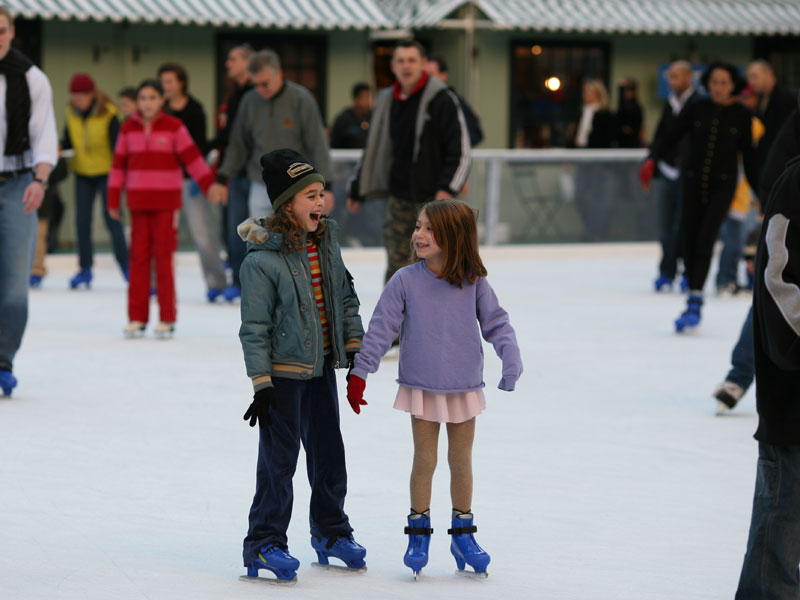 Chattanooga will be getting a riverfront ice skating rink for the first time this winter.
Chattanooga Presents is partnering with Volkswagen Chattanooga to offer "Ice on the Landing."
The 50' x 70' rink will open the same night as the popular Lighted Boat Parade, Nov. 28, and will remain in place through Jan. 4, 2015, according to a news release from Chattanooga Presents.
With no other ice skating option offered either indoors or outdoors in Chattanooga, Ice on the Landing represents a unique recreational experience, the release stated.
Plans are for the rink to accommodate general skating for the public, as well as special themes, music events, appearances by Santa and certain nights to benefit local charities.
Hot chocolate and other snack vendors will also be on hand, the release stated.
Tickets will be $10 for adults and $8 for children 12 and under. This includes skate rental and skating for two hours.
Nov 11th 2014
The Evangelistic Soccer Ball with the Colors of Christ
www.nph.com/nphweb/html/nph/itempage.jsp?itemId=GOL-SOC-001&catalogId=NPH-CR&catSecCd=NMI&subCatSecCd=GOL10&subSubCatSecCd=NA&tid=ADXT
OCT 9th 2014

Stability
Pray that he will keep his eyes on the Lord and serve him with singleness of heart, not yielding to pride in his successes or to depression in his failures. Pray he will not be caught up in the world's pressures or value system.
Oct 8th 2014
True Humility
Pray that your pastor will have a teachable spirit, able to receive criticism graciously and to profit from it; to receive praise without becoming proud, giving God all the glory. Pray he will depend on God for a fruitful ministry and not on his education, methods or personality. Pray that he will have a servant heart, eager to serve others and not expecting to be served.
May 13th 2014
I would like to invite the community to attend a retirement reception in honor of Mrs. Rhonda McVey on Tuesday, May 20, 2014 at 4:30-6:30 pm at East Ridge Elementary School. Mrs. McVey has been teaching school for 41 years. 38 of those years have been in Kindergarten at East Ridge Elementary School. She is a very inspiring teacher and mentor.
March 28th 2014
When we think of "church" in America, we think of going to meet at a building, singing, praying and hearing a message from a pastor or teacher. But in many places around the world, "church" meets in a home, an apartment, and sometimes even in secret. Many times there are just a few believers who know and follow Christ. These small groups of Christ-followers often meet for many hours in study, prayer, and fellowship. Sometimes they face great difficulties to meet together. In some places it may even be dangerous to gather as a church to worship, pray, and study the Word. So when they come together, they want to make the most of their time together.
Secret Church is our "house church" where we meet periodically for an intense time of Bible study—lasting 6+ hours—including a time of prayer for our brothers and sisters across the globe who are facing persecution and for those who have still not heard the gospel. This is not for the uncommitted or faint at heart. But if you desire to know God more deeply through His Word and know His church more fully around the world, then please join us for Secret Church.
April 18th, 2014 7pm until 1am
Mt. Pisgah Baptist Church
66 Westbook RD
Ringgold, GA 30736
(706)935-3031
greed@mtpisgahbaptist.com
Cost is $10 to cover materials. Collected at event.
Feb 18th 2014
The United States Navy Concert Band's performance is scheduled for Feb. 26, 2014, 7:00 p.m. at the Soldier and Sailor Memorial Auditorium, 399 McCallie Ave., Chattanooga, Tenn. The United States Navy Concert Band, recognized as one of the finest wind ensembles in the world, presents a wide array of marches, patriotic selections, orchestral transcriptions and a modern wind ensemble repertoire. As the original ensemble of the Navy Band, the Concert Band has been performing public concerts and participating in high-profile events for nearly 90 years.
Jan 30th 2014
Can you believe it's already tax time! do you or your spouse do the taxes? or does the professional handle it? I'm proud to say beth my wife , is smart enough handle taxes by herself! her secret, which I complain and moan about for 11 months out of the year, is to scan and file every.... and I mean every receipt... so this year for her birthday I'm going to purchase of one those receipt scanners that places them all in a database... its called the neat receipts

Scan your important info straight to the Cloud, purchase includes 3 free months of NeatCloud

Scan in receipts to create expense reports and searchable databases

Scan in business cards to capture information, send info to address book, sync contacts with your phone

Scan in documents to create searchable pdfs, capture editable text, organize your digital files

Send scanned items as attachments in one easy step - right from NeatConnect to email, DropBox, Evernote, ftp, Box.com, etc
Jan 2nd 2014
have you heard of snapchat? it is the most evil app that your teenager may have on there phone... it lets them take a picture... and then send it to a friend and then after seven seconds... the picture disappears from the friends phone they only see the pic your teenager sent them for seven seconds... till now someone hacked into snap chat and stole 4.6 million user names, deleted pics and phone numbers... here is the link to find your number
_____________________________________________
Do you say these Christian phrases?
It was a God thing...God showed up in the end...God will never give you more than you can handle...Where two or more are gathered...The Bible says don't judge... well I do and I'm going to stop saying those exact phrases... why... well Jason Johnson, former pastor and church planter and now the Chief Church Engagement Officer for The Arrow Adoption Foundation has great blog post on why...
http://jasonjohnsonblog.com/blog/5-things-christians-should-stop-saying
Dec 16th 2013
Extremely fun and challenging. I still have not beat it all the way through. It is funny to watch how people handle it. It takes a steady hand, patience, and practice.
Complex, challenging puzzle. Promotes critical thinking, planning and eye-hand coordination. Better have two different Perplexus Puzzles around because the grown-ups will be wrestling the kids to play with it.
This is a phenomenal thinking toy for kids. It gets their minds thinking about how to pass each obstacle, etc. It allows them to develop hand-eye coordination, and our family actually has several of them. The build quality is good, but don't let your kids get too frustrated and kick or toss the thing around if they cannot pass a level, as it is still relatively fragile (once the inside of the toy shifts, the Perplexus may not allow you to beat all of the levels). We love this toy, and so do our kids (5 and 7).
Nov 4th 2013
Volunteers are needed to assist with the 4th Annual Thanksgiving Eve Festival! Volunteers will assist with setting up, food preparation, and cleaning up after the meal.
Oct 31st 2013
Counseling In addition, pray that your pastor will utilize his God-given responsibility to counsel his people from God's word and in the wisdom of the Holy Spirit. Pray he will not feel that psychology and self-help programs, though at times useful, have the answer to today's troubled souls, but that he will rely on the Bible as the supreme source of help.
Four Reasons You Should Go Trick-or-Treating Tonight
Halloween's history is checkered, but its opportunity is right now
Here are four reasons you should be might want to go trick-or-treating tonight:
Halloween trick-or-treating might be the best opportunity you have to connect with the unchurched all year.
1. There is no other night in the year when people you have not met will be coming to your door. You want to be there, meet them, and visit with them. If you are at a Halloween alternative, you miss your neighbors.
2. There is no other night when you get to go to your neighbor's door and introduce yourself without any awkwardness (only if you have kids—otherwise it's creepy and you should stay home and pass out candy). Tonight, you will meet people at your door and at their door—what an amazing opportunity.Halloween trick-or-treating might be the best opportunity you have to connect with the unchurched all year.
3. You don't have to worship the devil to go up and ask your neighbor for candy. Choose your costume and your words carefully, and many Christians find this an opportunity, not an occult experience. I know the history of Halloween, but your neighbors don't, so don't assume they are participating in some dark ritual if it has lost all that meaning. (Now, if you are opposed to Easter Eggs, Christmas Trees, and the like, I would definitely not go out on Halloween or else you are being inconsistent to your convictions.)
4. You can meet more neighbors tonight—in one night—than any other day of the year. Don't miss the best opportunity you have each year to meet your neighbors. And, while you do, get their names and numbers and have them over for dinner. Get to know them, and start tonight.
Oct 29th 2013
Discernment Pray he will have discernment to know how to apply the word of God to specific situations, and how to present biblical truth so that it will be understood and put into practice. Pray he will discern what God wants him to do and how God wants it to be done. Pray he will do nothing out of selfish ambition or vain conceit. (Philippians 2:3-8)
---
I want to talk to you about a young lady named Kylie Hurst... kylie is a special girl as she was born with no auditory nerves.. the nerves that carries sensory impulses from the ear to the brain. The auditory nerve transmits information related to sound and balance.....well kylie. is only the second person in the US to havve a brain stem transplant... today is the first day she has ever heard a sound! praise God! Now the family is faced with paying the medical expenses... so they have organized a clay shoot!
Kylie's Clays sporting clays tournament

November 16

. 2013
Chilhowee Sportsman's Club Maryville TN
Oct 28th 2013
Kraft has issued a voluntary recall of multiple varieties of Kraft and Polly-O String Cheese and String Cheese Twists because of "premature spoilage.
http://www.whiotv.com/news/lifestyles/health/string-cheese-recalled-for-premature-spoilage/nbZ7F/
http://today.yougov.com/news/2013/10/25/god-told-me/
Mobilization Pray your pastor will be committed to helping his people discover their spiritual gifts and to encouraging them to step out and fill needs within the body. Pray that the people in turn will be equipped by God to train other disciples
Oct 25th 2013
Congregational growth Pray that with courage, tenderness and love, your pastor will confront sin in his congregation and that the people will allow the Holy Spirit to affect a change in their lives. Pray that his church will become progressively more Christlike by applying the word of God to their lives and not merely adding to their store of Bible knowledge. Pray also that your pastor will deal with anything in his own life that is not in line with his calling and with God.
Oct 24 2013
Fruitful Relationships Pray that he will make himself available to his people, and that in all his relationships he will be discerning, open, flexible, understanding, forgiving and patient. Pray he will have a heart of compassion and be a good listener, balancing tenderness with wisdom and firmness with love.
Oct 23rd 2013
https://www.redkettlevolunteer.org/SouthernTerritory
Christ-centered and Christ-exalting Preaching Pray that your pastor's preaching will exalt Christ and encourage the people in their love and devotion to Jesus. Pray that his people will develop a life of worship and feed on the word of God personally in their private devotions.
Oct 22nd 2013
Pulpit preparation Pray that your pastor will give high priority to the study of God's word and to prayer for his messages. Pray he will guard against using his preparation of sermons as a substitute for his personal communion with God. Lord Cecil also said, "The greatest defect in the pastor's life is the lack of the devotional habit." Pray for a prepared pastor and a balanced sermon that will reflect the leading of the Holy Spirit and present missions and evangelism as God's heart-burden.
Oct 21st 2013
Accountability Pray for church leaders who will hold your pastor spiritually accountable. Also pray for the close friendship of one godly man with whom he can be especially transparent as well as spiritually accountable in all areas of his life and ministry. Above all, pray he will hold himself accountable to God, knowing the effect his words and actions will have on the testimony of our Lord, on the church at large, on his own flock, and on his family and himself.
Oct 18th 2013
Spiritual Warfare Pray your pastor will appropriate God's armor at all times to guard against Satan's strategic attacks. (Ephesians 6:10-18) Your pastor, like all Christians, is subject to the enemy's three-fold temptations: the lust of the flesh, the lust of the eyes, and the pride of life. (1 John 2:16) Pray that he will know victory through Christ, use the word of God hidden in his heart and always wear his armor to deal with the enemy's opposition and oppression.
Oct 17th 2013
Integrity Pray that he will resist moral temptation. Pray that his words and actions will always be a godly example, and pray that his thought life will glorify God and not pave the way for himself or others to fall into sin.
______________
If you have kids that are playing football, and they are that kind of kid that puts their heart and soul into the game,and they believe in there heart they will be picked up by alabama and then be drafted by the falcons, I encourage you ans your son to watch this new 15 minute video about the quarterback of the seattle seahawks, His name is Russell Wilson and he is Christian
Oct 16th 2013
Prayer Pray that your pastor will prioritize his prayer life despite his busy schedule. Over one hundred years ago a distinguished British statesman, Lord Cecil, said, "The greatest menace to ministerial usefulness crouches at the door of the secret place." Pray your pastor will model an effective prayer life.
Oct 14th 2013
Spiritual Freshness Pray that your pastor will daily "walk in the light" with Jesus and depend on the power of the Spirit in all areas of his life and ministry. His hardest job will be to keep spiritually fresh, so pray that he will always remember:
1) his ministry is not merely a job or a profession but is intense spiritual warfare, 2) life's pressures can easily result in spiritual decline unless he is careful to maintain a close walk with the Lord, 3) he needs spiritual enlightenment. Pray he will continually grow into Christ-likeness, realizing who he is in Christ and being transparent before God.
Oct 11th 2013
The Festivals Extravaganza
http://www.timesfreepress.com/news/2013/oct/10/nina-pinta-replicas-here/?entertainment
THIS WEEKEND (OCT. 11-13)
■ Bake and Craft Sale: Cloud Springs Baptist Church, 210 Cloud Springs Road, Fort Oglethorpe, Ga., 9 a.m.-1 p.m. Saturday; benefits Golden Agers Group. 706-866-0164.
■ Bark in the Park: Heritage Park, corner of East Brainerd and Jenkins roads, 10 a.m.-3 p.m. Saturday, free. chattbitp@gmail.com.
■ Ellijay Apple Festival: Ellijay Lions Club Fairgrounds, 1729 S. Main St., Ellijay, Ga., 9 a.m.-6 p.m. Saturday, 9 a.m.-5 p.m. Sunday, $5 ages 11 and older. georgiaapplefestival.org.
■ Fall Arts in the Park: Blue Ridge Mountains Arts Association, The Art Center, Galleries on West Main, Blue Ridge, Ga., 10 a.m.-5 p.m. Saturday and Sunday, $5, fine arts and crafts by 100 artists. 706- 632-2144.
■ Fall Bazaar: First United Methodist Church, 3425 Ocoee St., Cleveland, Tenn., 9 a.m.-2 p.m. Saturday, free admission; craft show, soup-and-sandwich lunch for purchase. 423-476-4504.
■ Fall Celebration: Smithgall Woods State Park, Helen, Ga., noon-4 p.m. Saturday, $6 parking, pioneer skills, mountain music, vendors. 706-878- 3087.
■ Fall Craft Fair: Front Street on the depot lawn, Spring City, Tenn., 9 a.m.-4 p.m. Saturday, free. springcitychamberofcommerce.com.
■ Fall Festival: First United Methodist Church, 3425 N Ocoee St., Cleveland, Tenn. 9 a.m.-2 p.m. Saturday, free. 423-476-4504.
■ Fannie Moffitt Autumn Stomp: Cumberland Avenue, Altamont, Tenn., 8 a.m. Saturday 5K run starts day of activities, $5 pancake breakfast at 9 a.m., free festival. www.facebook.com/ FannieMoffittAutumnStomp.
■ Harvest of Art Show & Sale: Rhea County Welcome Center, 107 Main St. at Highway 27, Dayton, Tenn., 10 a.m.-6 p.m. Friday-Saturday, free; presented by Dayton Arts League. 423-775-5122.
■ Heritage Day Festival: Tims Ford State Park, 570 Tims Ford Drive, Winchester, Ten., 10 a.m.-6 p.m. CDT Saturday, free, Civil War re-enactors, craftsmen, hayrides, music. 931-962-1183.
■ New Salem Mountain Festival: New Salem Community Center, 12477 Highway 136, Lookout Mountain, Ga., 10 a.m.-6 p.m. Saturday, 10 a.m.-5 p.m. Sunday, $5 ages 12 and older. 706-398-1988. ■ Oktoberfest: Knights of Columbus grounds, 2892 Highway 70 E., three miles east of Crossville, Tenn., 11:30 a.m.-9:30 p.m. Friday, 11 a.m.-9:30 p.m. Saturday (all times CDT), $7.50 ages 15 and older per day. 931-707-7291.
■ Paws in the Park: Baylor School off Signal Mountain Road, dog walk registration at 1 p.m. Sunday (with or without a dog), $40 per family, $25 per person; contests, food and music at 12th annual event benefiting Humane Educational Society and honoring memory of Guy Bilyeu. 423-624-5302, ext. 228.
■ Prater's Mill Country Fair: Prater's Mill, Highway 2, 10 miles north of Dalton, Ga., 9 a.m.-6 p.m. Saturday, 9 a.m.-5 p.m. Sunday, $7 ages 13 and older. 706-694-MILL (6455).
■ Pumpkintown: Downtown square, Athens, Tenn., 10 a.m.-5:30 p.m. Saturday, free; contests, mutt strut, crafts on streets around square. pumpkintownfestival. com.
■ Quilt & Craft Show: Mount Olive Church of God, 3533 Harrison Pike, Cleveland, Tenn., 8 a.m.-7 p.m. Friday, 8 a.m.-4 p.m. Saturday, $3; Common Threads Quilt Guild sponsors quilt show with food and craft vendors. 423-472-4033.
■ Sewanee Arts and Crafts Fall Fair: Shoup Park on University Avenue, campus of the University of the South, Sewanee, Tenn., 9 a.m.-5 p.m. Saturday CDT, free; 40 exhibitors. 931-598-9059.
■ Tennessee Fall Homecoming: Museum of Appalachia, 2819 Andersonville Highway, Norris, Tenn., 8:30 a.m.-6 p.m. Saturday and Sunday; $30- $75 ages 19 and older, $15-$45 ages 13-18, $10-$30 ages 5-12. www.museumofappalachia.org.
■ Thrasher iCarnival: Thrasher Elementary School, 1301 James Blvd., Signal Mountain, 3-7 p.m. Friday, 50 cents, school carnival with games, petting zoo, food trucks, soup supper. 423-886-0882.
Pressures Your pastor and his family will be special targets of the enemy. They will, therefore, need prayer to face daily temptations, stresses, peer pressures and satanic attacks. Also pray that the church leaders will recognize and provide for the family's personal, spiritual, physical, material and social needs so that they need not be distracted from their ministry. (2 Timothy 2:3-4; 1 Timothy 5:17,18)
Oct 10th 2013
Family relationships A pastor and his family live a kind of fish-bowl lifestyle, so pray that his congregation will respect the time they need as a family. Pray that he and his wife will be devoted to each other and relate well as they try to maintain a scriptural family, seeking God's wisdom for the training and discipline of their children.
Oct 9th 2013
Self discipline Prioritizing and then guarding his time will mean your pastor will have to say "no" at times. Pray he will deal with role conflicts and added stress by depending on the Holy Spirit and not on the flesh which could result in burnout. (Matt. 11:30)
Oct 8th 2013
Health Pray for good health, and pray that he will maintain balance with exercise, recreation and discipline in his eating habits. Pray too that in times of sickness, he will rest in the Lord and learn God's rich lessons.
Oct 7th 2013
Joy Pray that your pastor will have joy in his ministry in spite of spiritual struggles and problems (John 16:24; 17:13) —a joy and peace that comes from being filled with the Holy Spirit and is experienced in the midst of all circumstances. (2 Corinthians 4:7-18; James 1:2-4; 1 Peter 1:6-8; Ephesians 5:18-21)
Oct 3rd 2013
The Salvation Army is in need of 12-15 volunteers per day, per shift to register clients for our Angel Tree Program which provides Christmas assistance for needy children, their families and senior citizens who would not otherwise receive gifts and necessities like food and warm clothing.
Relationships
Pray he will know how to deal with situations that frustrate him—his lack of gifts in some areas, or confrontations by well-meaning but ungracious people in his congregation. Pray that when others are right, he will accept God's grace to say "I was wrong" or "I am sorry." Pray that he will be patient with himself and with others, that he will show sacrificial love in interpersonal relationships, and that he will help his congregation to unite in love as God's family.
Oct 2nd 2013
TOUR A LIFE-SIZE MODEL of the ANCIENT HEBREW TABERNACLE
Messiah's Mansion Exhibit in Chattanooga, TN–
Through October 6, 2013
FREE AND OPEN TO THE PUBLIC
8304 Standifer Gap Road – (423)954-0174
Stability
Pray that he will keep his eyes on the Lord and serve him with singleness of heart, not yielding to pride in his successes or to depression in his failures. Pray he will not be caught up in the world's pressures or value system.
Oct 1st 2013
True humility
Pray that your pastor will have a teachable spirit, able to receive criticism graciously and to profit from it; to receive praise without becoming proud, giving God all the glory. Pray he will depend on God for a fruitful ministry and not on his education, methods or personality. Pray that he will have a servant heart, eager to serve others and not expecting to be served.
Sept 22nd 2013
September 16th 2013

September 10th 2013