Today's Big Announcement is Rocking the Jfest World!
Tedashi is coming to Jfest and will be the headliner of the JRadio AfterParty thanks to Chattanooga State.
The last time Crowder and Tedashi appeared on the same stage this happened.......
Will it happen again at Jfest? Get your wristbands today and find out!
Today's Monday Morning Chuckle features the Funny senior adult Jeanne Robertson talking about her husband she calls "left brain"
Want a Lifeguard Job at Lake Winnie?
The Georgia Department of Labor will help Lake Winnepesaukah recruit more than 80 certified lifeguards for its Soakya Water Park in Rossville. Tuesday April 26 from 2-6pm at the park 1730 Lakeview Drive. Must be at least 16 years old and pass a swimming test. The Red Cross will conduct a life-guard-training program for potential applicants who are not certified. The water park is set to open on Saturday May 28 and will remain open until Monday September 5. For more info about jobs or to apply online, visit www.employgeorgia.com to create an account and to upload or create a resume.
StyleWorks Spring Luncheon and fashion show-benefiting Siskin Children's Institute.
Thursday, April 28 10-1:30pm at the Chattanooga Convention Center. For tickets or more information contact 423-648-1704 or siskin.org/styleworks.
Today's Excerpt from Jesus Calling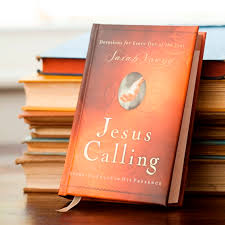 Make me your focal point as you move through this day. Just as a spinning ballerina must keep returning her eyes to a given point to maintain her balance, so you must keep returning your focus to Me. Circumstances are in flux, and the world seems to be whirling around you. The only way to keep your balance is to fix your eyes on Me, the One who never changes. If you gaze too long at your circumstances, you will become dizzy and confused. Look to Me, refreshing yourself in My Presence, and your steps will be steady and sure.
To know more about Jesus Calling, visit JesusCalling.com