In lieu of our hugely successful April First on air prank last Friday I thought it might be necessary to inform you: "I'M JUST GOING ON VACATION NEXT WEEK!" I'LL BE BACK! LOL! Our afternoon Brad will be filling in for me next week as I take some time off before the last mad dash to Jfest!
I Love sharing with you on the air every morning and wouldn't want to be anywhere else!
'The Diary of Anne Frank' is probably the play that touched my life and made more of an impression than any other. I remember as a High School freshman our German Club went to see this play at a theater in Louisville. We had studied and read the book-but to see it come to life before our eyes really opened our eyes to what this family and millions of other jews were forced to endure.
Lee University Theater will conclude the 2015-2016 season with a contemporary production of "The Diary of Anne Frank" The play opens tonight at 8:00, Tuesday April 12 and Thursday-Saturday April 14-16 (7:30pm) For more info: leeuniversity.edu/theater
Here is today's excerpt from Sarah Young's devotional, Jesus Calling.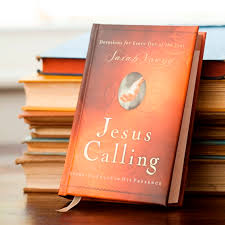 I am with you and for you, your constant Companion and Provider. The question is whether you are with Me and for Me. Though I never leave you, you can essentially "leave" Me by ignoring me: thinking or acting as if I am not with you. When you feel distance in our relationship, you know where the problem lies. My Love for you is constant; I am the same yesterday, today, and forever. It is you who change like shifting sand, letting circumstances toss you this way and that. When you feel far from Me, whisper My Name. This simple act, done in childlike faith, opens your heart to My Presence.
To know more about Jesus calling, visit JesusCalling.com