Coming to Jfest this year-May 21st.....Knockerball....check out this video and then get your tickets to Jfest.
Greek Bake Sale-Friday 8am-4pm (or whenever they sell out). This delicious bake sale ALWAYS sells out.....Greek Orthodox Church across from Memorial Hospital at 722 Glenwood Ave. For more info call 423-629-2364.
Sculpture Fields at Montague Park Grand Opening: You can go and enjoy some really big art! Spark your kids imagination and creativity. 1800 Polk St. Friday 6-10pm and Saturday 8am-5pm. Free admission
Today's excerpt from Sarah Young's devotional, Jesus Calling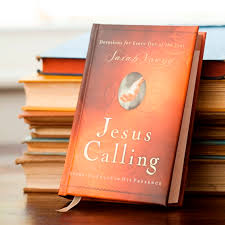 "Let me fill you with my Love, Joy, and Peace. Though you are an earthen vessel, I designed you to be filled with heavenly contents. Your weakness is not a deterrent to being filled with My Spirit; on the contrary, it provides an opportunity for My Power to shine forth more brightly. As you go through this day, trust Me to provide the strength that you need moment by moment. Don't waste energy wondering whether you are adequate for today's journey. My Spirit within you is more than sufficient to handle whatever this day may bring. That is the basis for your confidence!
To know more about Jesus Calling, visit JesusCalling.com.