This Morning we once again opened up the doors of the Hallowed Halls....The Morning Show with Ted's Hall of Fame. Hundreds.....ok....dozens....no really...two people vied for the honor of "The Most kids you've had spend the night in your house."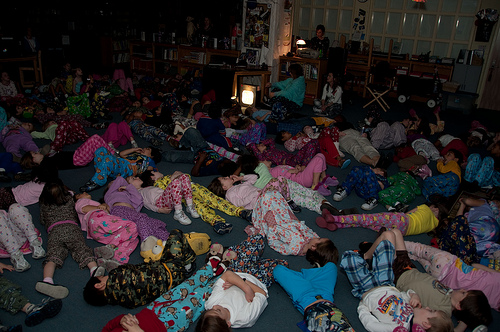 Our Winner this morning was Jeff Robinson. Jeff and his wife are no strangers to large groups of kids and people from their church hanging out at their house. Like a lot of parents they always said they wanted their house to be "the place their kids and their friends wanted to hang out at."
Recently they hosted 36 boys for their son's birthday party! WOW! And the house (and both parents) survived, even though several of the rambucous boys stayed up all night long!
Congratulations Jeff.....you and your wife are now proud members of The Morning Show with Ted Hall of Fame!
Our Runner up this morning is Missy Lewis. This mom from Buford GA recently had 27 girls stay the night for their daughters 9th Birthday party.