Your Place Could Be Next!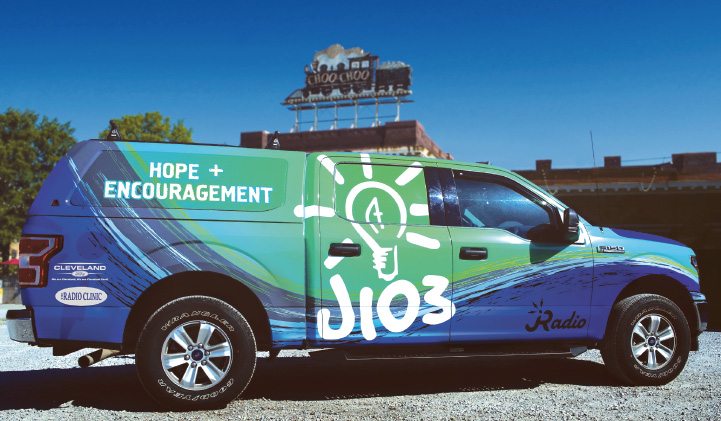 Have you seen us out and about in the past year? We have been enjoying taking it to the streets with our new J103 Prize Truck and meeting our community outside the walls of our radio station. Whether it is a local concert, a remote broadcast, summer popsicle stop or another event, our new truck helps us stick out from the crowd and draw people's attention to the message of hope + encouragement that J103 helps provide.
We were able to partner with great local businesses like InView Graphics for the amazing wrap over the entire vehicle, Boss Vans for the tricked out truck bed full of drawers and storage, and the Radio Clinic with their speaker systems that help us pump out the tunes you know and love. We couldn't have partnered with any of those great companies had Cleveland Ford not worked with us to get us into our new Ford F-150 though! The fine folks at Cleveland Ford even came out to Jfest for the first time this year to see how our Christian music festival brings in folks from all over the region to worship together and sing great songs to Jesus!
If you have an event or concert that you would love for us to bring the J103 Prize Truck out to, please let us know! You can contact us for promotional events by emailing Kaitlin@j103.com!